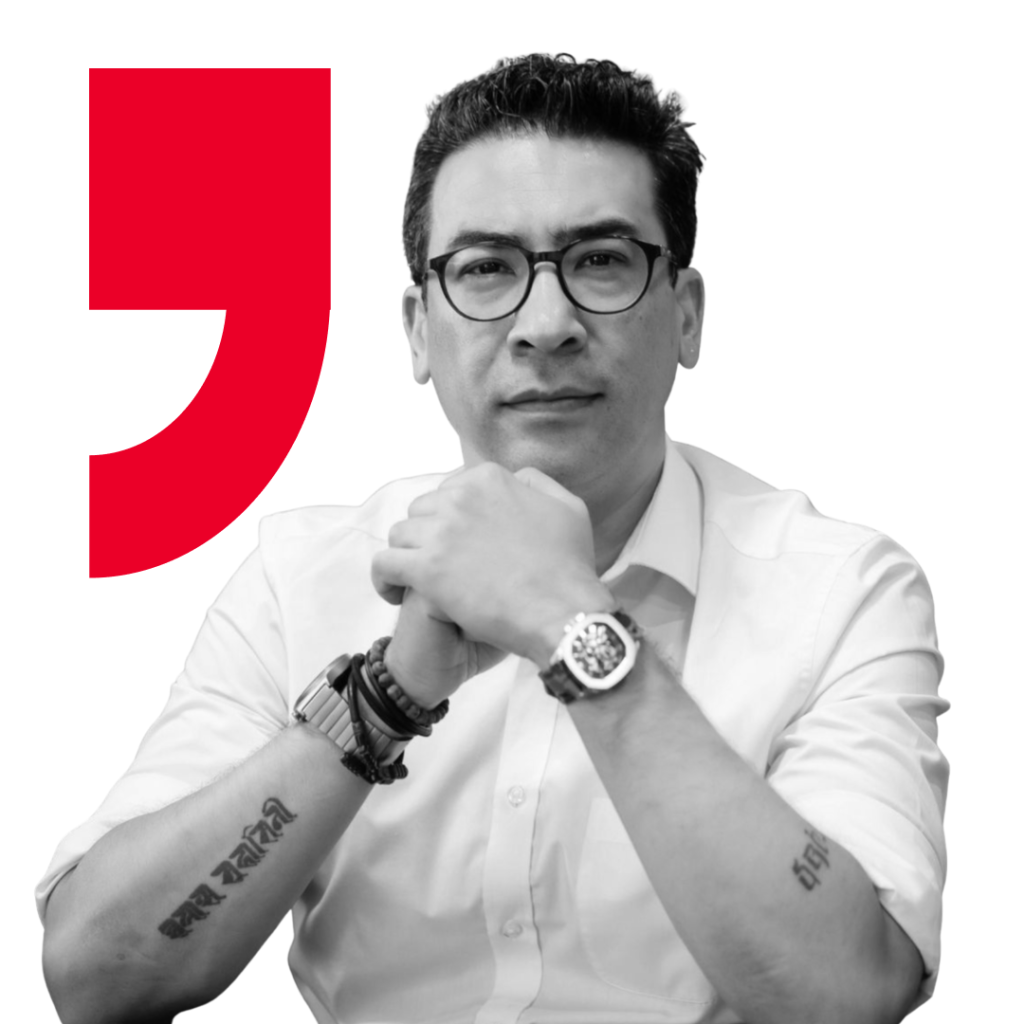 Introducing Mr. Saurabh Jyoti, a leading figure in Nepalese business and a shining example of great leadership.

With a rich legacy spanning over five decades, Mr. Jyoti is the Chairman of Syakar Trading Company, the authorized Honda automobiles distributor, and the Director of the multifaceted Jyoti Group of Companies. From steel production to healthcare, finance to travel, and even AI-driven technologies, his diverse empire leaves an indelible mark on Nepal's business landscape. An automobile Enthusiast at heart, his garage could arguably be Nepal's finest, reflecting not just his passion for bikes but his dedication to bringing world-class products to Nepal.

He's the driving force behind initiatives like the Nepal Youth Business Foundation, promoting young entrepreneurs and championing the "Made in Nepal" campaign. His role in various leadership positions, including FNCCI, NADA, and the Nepal Young Entrepreneurs Forum, further highlights his dedication to creating a fertile business environment in Nepal.

What truly distinguishes Mr. Jyoti is his unwavering commitment to nurturing the next generation of entrepreneurs. His role in the Nepal Youth Business Foundation is testament to his dedication to mentoring young visionaries, providing them with the seed capital and advocacy they need. Mr. Jyoti's passion-driven approach to entrepreneurship, promoting Nepalese industry made him a symbol of growth and progress in the nation.