TED is a nonprofit organization devoted to Ideas Worth Spreading. Started as a four-day conference in California 30 years ago, TED has grown to support its mission with multiple initiatives. The two annual TED Conferences invite the world's leading thinkers and doers to speak for 18 minutes or less. Many of these talks are then made available, free, at TED.com. TED speakers have included Bill Gates, Jane Goodall, Elizabeth Gilbert, Sir Richard Branson, Nandan Nilekani, Philippe Starck, Ngozi Okonjo-Iweala, Sal Khan and Daniel Kahneman.
The annual TED Conference takes place each spring in Vancouver, British Columbia. TED's media initiatives include TED.com, where new TED Talks are posted daily; TED Translators, which provides subtitles and interactive transcripts as well as translations from volunteers worldwide; the educational initiative TED-Ed. TED has established The Audacious Project that takes a collaborative approach to funding ideas with the potential to create change at thrilling scale; TEDx, which supports individuals or groups in hosting local, self- organized TED-style events around the world, and the TED Fellows program, helping world-changing innovators from around the globe to amplify the impact of their remarkable projects and activities.
Follow TED on Twitter at http://twitter.com/TEDTalks, or on Facebook at http://www.facebook.com/TED.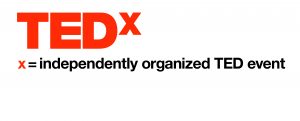 In the spirit of ideas worth spreading, TEDx is a program of local, self-organized events that bring people together to share a TED-like experience. At a TEDx event, TED Talks video and live speakers combine to spark deep discussion and connection. These local, self-organized events are branded TEDx, where x = independently organized TED event. The TED Conference provides general guidance for the TEDx program, but individual TEDx events are self-organized. (Subject to certain rules and regulations.)

Kathmandu University is an autonomous organization with a mission to provide 'Quality Education for Leadership.' TEDxKathmanduUniversity is an independently organized, completely non-profit TED event scheduled for April,  2022, in the central campus premises., Kathmandu University.  The university assimilates a mass of academics, learners, and change-makers with potential ideas worth spreading. It also has a large cohort of people, who can benefit from the talks in the event. TEDxKathmanduUniversity encompasses a handful of ideas to be delivered to those curious souls.

"Themed under the tagline 'Reimagining Reality' the event helps to impart the data circling around the following purviews:"
1. Going beyond the Conventional Perspective:
Kathmandu University has been conducting numerous researches on several fields like climate change, renewable bio-energy, cancer, computational mathematics, engineering structures, music, among others, under the direct supervision of numerous experienced Professors. The event expects its speaker(s) to probe upon their experiences that are different from the conventional perspective in the field of their expertise and its role in creating a better future for everyone.
2. Breaking the boundary of status quo:
The world is changing and aspiring leaders take action for the future thinking of the present. Several social injustices have been eradicated while some are still continued to this day. The breaking of the status quo has been difficult, nevertheless, a practice that harms many has to be dealt with. With this in mind, we want to focus our talks to understand the existing practices that need to be reformed for the betterment of everyone involved.
3. Multidisciplinary community and the unknown:
Kathmandu University harbors people in a multitude of disciplines such as science, engineering, arts, education, law, management, and medical sciences. Speaker(s) with involvement in more than one sector will shed light on what it takes to
unite a multidisciplinary community for progress, where mastery in a single sector might not be enough to keep up in these highly dynamic times.
4. Role of technology, computation, and networking:
Even in the wake of accessible cutting-edge technologies, affordable advanced computers, and increased internet connectivity, the community in general still lags behind in understanding their full essence and potential impacts. Given this scenario, the speaker(s) will elucidate the degree of impacts the outer world has been experiencing. Their focus shall also remain on how the global reach to the technological platform can be a vital influence for a better future in any field, may it be science and technology or management.
5. Individual agency:
Change is merely possible when it is first commenced at an individual level amidst all the crises, problems, and barriers. TEDxKathmanduUniversity also intends to illustrate to the audience via its powerful speaker(s) how a genuine effort from a person can start a wave of activities to help create a better future for everyone.